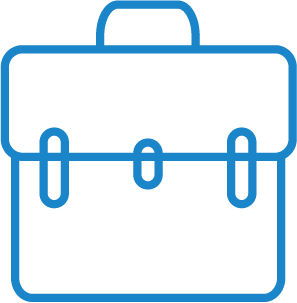 Business & Networking
Virtual Business Plans and Pricing for New York City Businesses
Are you an entrepreneur or small business owner with a remote office setup but a need for a physical address for contracts, meetings, shipping, and mail services?
Why not choose the most famous address in the world –One World Trade Center– for your growing business? With virtual office services from Servcorp, there is no long-term contract, no security deposit, plus Servcorp offers a free month trial, and your company can have a New York address within minutes.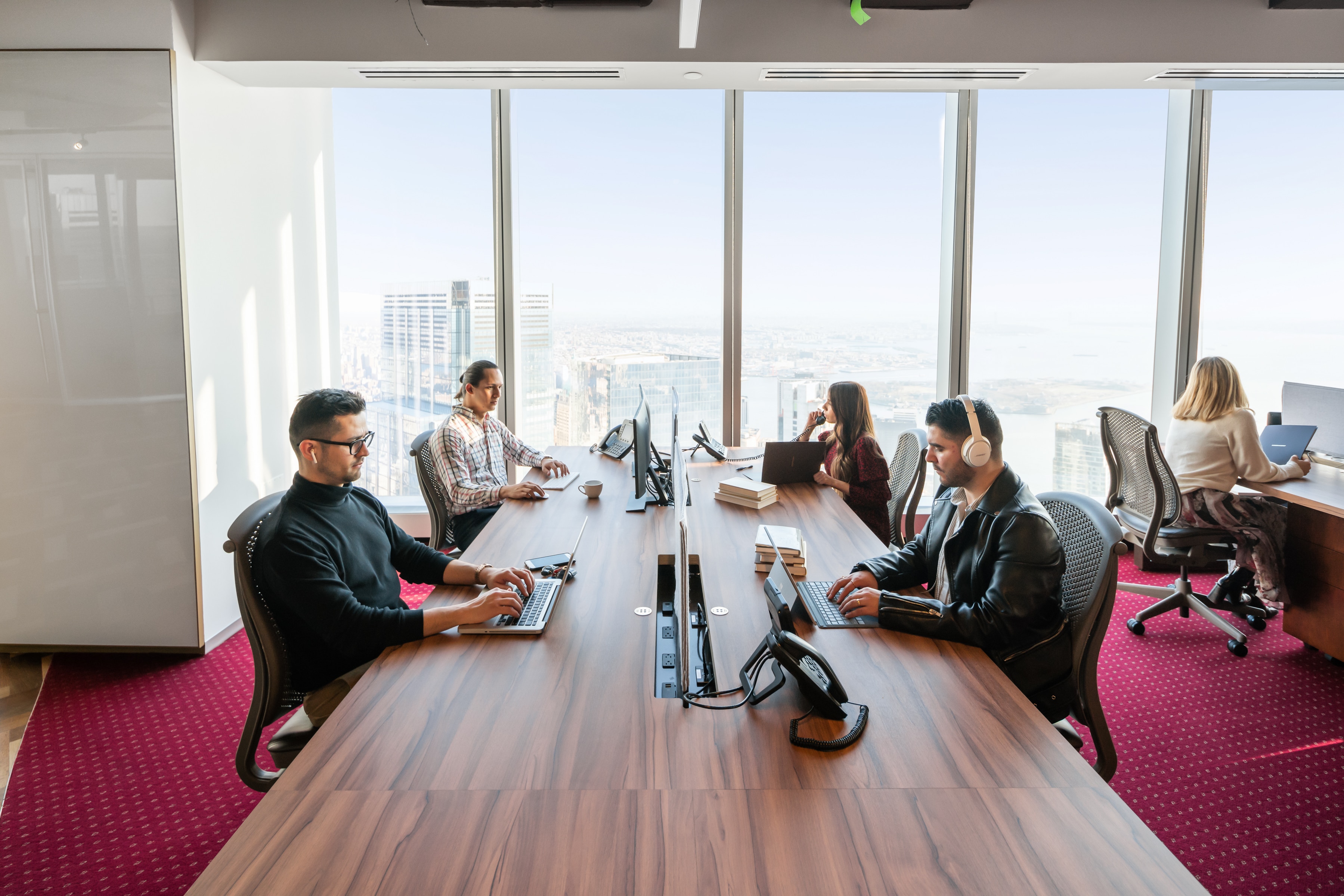 Grow Your Business with Servcorp Virtual Office Addresses
The world is changing. Today, we have the opportunity to work with colleagues and partners around the world from the comfort of our own homes. Why not grow your business with employees, freelancers, and partners who are the best in the industry – no matter where they call home.
With a Virtual Office Package from Servcorp, you can have a prestigious mailing address, a local telephone number answered by an on-site receptionist, administrative support, access to professional meeting room facilities, and coworking or office space in New York City around the world.
Our most popular service package for entrepreneurs and growing businesses is the Virtual Office, which includes a business address you can be proud to advertise on marketing materials and business cards. You can choose from 160 locations worldwide, including four in New York City, from One World Trade Center to 667 Madison Avenue.
In addition to a physical office address for your growing business, we can help ensure you never miss an important call, a delivery, or a package. With your local business telephone number, you'll receive a dedicated receptionist to answer and forward your calls anywhere in the world. The trained and professional staff are permanent, on-site Servcorp team members, not call center workers.
Finally, when you need to meet face-to-face, you'll have access to our innovative coworking spaces, with secure high-speed WiFi and private offices, meeting rooms, and video conferencing centers. Our monthly plans are flexible to meet your growing company's diverse needs and can be changed at any time – with no annual contract to sign.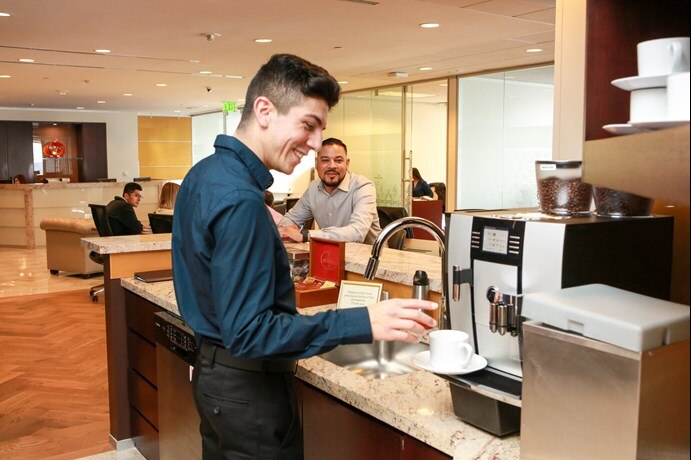 Virtual Business Address Locations
Your business address says a lot about you, no matter what industry you are in – from logistics to marketing and government services to nonprofit support. As a Servcorp member, you can choose a business address from one of the most well-known buildings in the City of New York.
Virtual Office Packages with an address on the 85th floor of One World Trade Center in Lower Manhattan start at just $97 a month, with the first month free. Or choose the prestigious New York address of 667 Madison Avenue at 61st  Street, one block from Central Park on the Upper East Side. The building's five-star meeting and conference facilities will wow any prospective partner or new team member.
Finally, you can also put a stake in 1330 Avenue of the Americas at 54th Street, in Manhattan's Midtown, as your company's business address. For $90 a month, enjoy a local phone number and dedicated receptionist, up to three hours a day of coworking space, and three days of private office use at our other cities locations worldwide each month. Or, if Battery Park is more your style, we offer Virtual Office services and a physical business address at 17 State Street in Downtown New York City.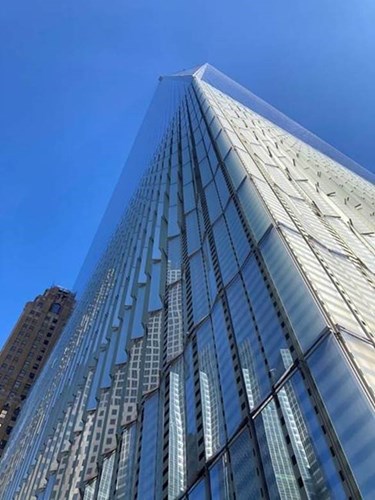 What is a Virtual Business Address?
For more than 45 years, Virtual Office services have provided new and growing businesses with the prestige of a well-known physical address, without the infrastructure costs. The advantages of investing in a dedicated phone line and personal receptionist, administrative support, and physical address for mail and packaging collection are unmatched.
As office spaces have continued to grow in cost exponentially and businesses have begun to implement flexible and virtual office hours, more companies are turning to virtual office services.
Your business needs to provide flexibility in workspaces to attract and retain the best talent in your industry. Whether that's 100% virtual work or coworking spaces and offsite meeting rooms, a Virtual Office gives you one concrete business location for communications backed by industry-leading technology and flexible coworking spaces. With Servcorp, you also get the flexibility to grow your Virtual Office support with your company – something an investment in physical workspace doesn't allow.
Research shows that customers expect to see a physical address on marketing materials and websites. A post office box doesn't give you the credibility you need to grow your business and compete with the big dogs – and your home address isn't where you want to send new customers and clients.
The same goes for incoming calls. One way to help your business grow is to get help where you need it most - sorting incoming calls, faxes, and mail to ensure nothing falls through the cracks and you connect clients to the right person. It's also helpful to cut that tie to your cell phone as you grow – helping separate personal from business communications.
With Servcorp, you can trust our professional full-time administrative staff to keep your business running smoothly and ensure you never miss a call. Whether you're traveling around the block or the world – your Virtual Office support will keep you connected 24/7.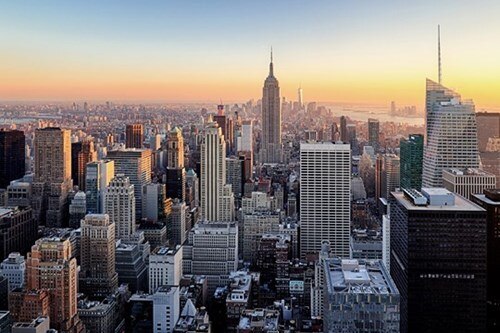 Virtual Business Address Plans and Pricing
Visit our website today to see what virtual office package is best for your growing business. There are no hidden costs or security deposits to pay and no annual contracts to sign. Packages are billed monthly, with a yearly discount provided as well.
How do I Set up a Virtual Address for My Business?
You won't believe how simple it is to sign up with Servcorp! Compare and choose the Virtual Office Package and address location of your choice, enter your credit card details, and you will be fully operational in less than five minutes!
First, collect two official and valid identification documents that include your photo, full name, address, and date of birth. Please ensure they are both issued by a recognized public office, such as a driver's license, passport, or residence card for foreign residents.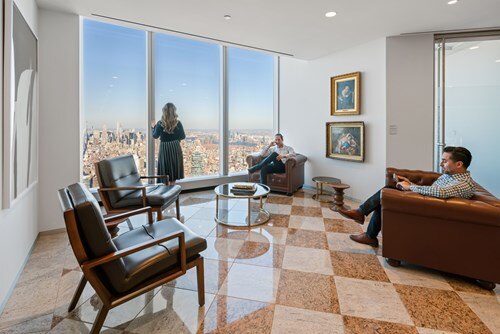 Contact Us
If you've got any questions call us +1 212 220 8500 or fill in your information below and we'll get back to you shortly.