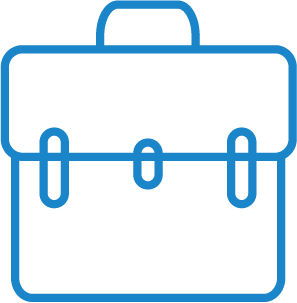 Business & Networking
Mail Forwarding with Virtual Business Address For Work at Home Businesses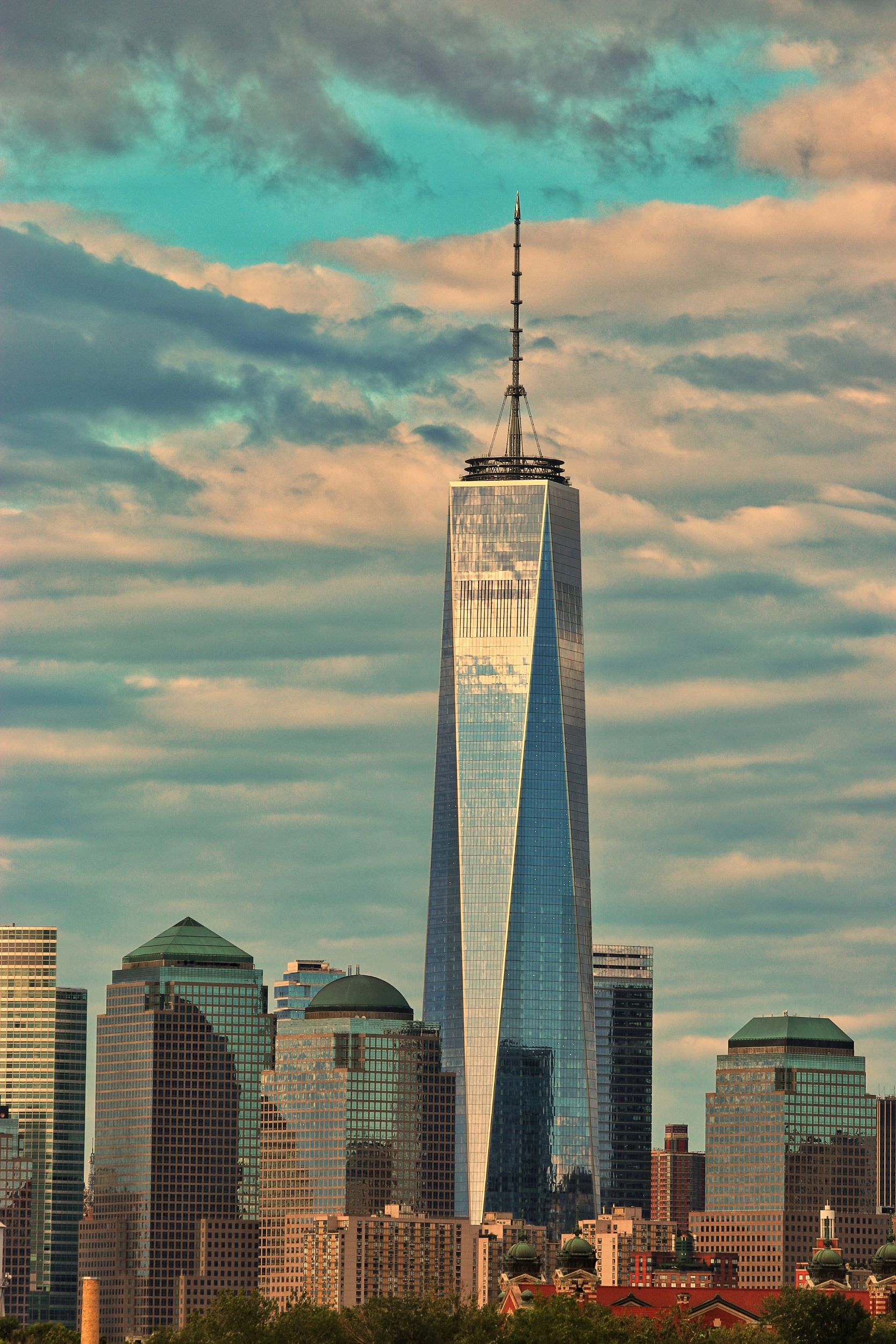 The business world is changing, and entrepreneurs, startup founders, and business leaders understand that expanding companies need 21st-century business services to support that growth. Accessing a physical business address, mail forwarding, customized phone forwarding, voicemail services, and virtual office support is a notable change for work-from-home professionals, executives on the go, and dispersed startup teams. As the amount of virtual office services available to your business expands, it's essential to understand what a virtual office service provider can do for your growing business.
Over the past two years, the move to hybrid work environments has grown exponentially worldwide. For new businesses and established brands, offering their team members flexible work options, including coworking spaces, virtual offices, collaboration tools, and in-person meeting spaces, is essential to attracting and retaining top talent. For companies where geographic borders challenge their growing team, virtual office services are helping bridge that gap and build the future workforce. Industry-leading virtual office technology supports business travel, expanding global teams, and innovative new customer requirements.
Business Address With Mail Forwarding Services
 Whether you are managing an online store or providing professional services to companies worldwide from the comfort of your own home – growing businesses need a traditional business address and mail service. With virtual office support from Servcorp, your company can safeguard essential business documents, packages, and deliveries. The virtual office provider forwards business mail anywhere in the world, from hotels to RV's and Airbnb rentals to your own home, safely and securely.
The Servcorp team collects and safely stores items from the US Postal Service, Federal Express, UPS, and other couriers with regular business mail redirection services. Your business can customize its redirection preferences and add Scan to Email to speed up delivery of business correspondence. With Servcorp as a virtual office partner, your business address will be a prestigious one. From New York to Chicago and Washington, D.C. to Houston, you can elevate your business with a mailing address that highlights the strength of your growing brand to your clients and potential partners.
A Servcorp business address with mail forwarding will help take your business to the next level for an affordable monthly rate. Add your new business address to your company's website and business cards for maximum impact. Members can also access Servcorp's global business lounge services and use secure Fax to Email for essential business communications. You can add meeting room space, business communications support, and more for an affordable and flexible monthly rate by bundling virtual office services.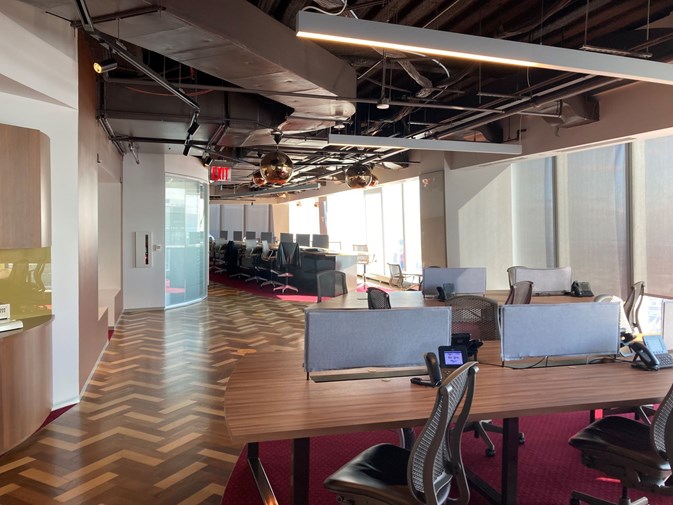 Customized Phone Answering Services
Whether working from home or traveling the globe, separating your personal and professional phone traffic is vital for growing a business. With Servcorp's telephone answering service, a dedicated virtual receptionist answers your business phone number. You can personalize your custom call service with your business name and create your telephone answering script.
A friendly, professional receptionist is the first line of communication for your business, but attracting, retaining, and paying a dedicated administrative professional is expensive. Servcorp's virtual phone service will give your company the professional reputation it needs at a fraction of the price.
With customized virtual phone services from Servcorp, your dedicated receptionist will answer and forward calls promptly to anywhere in the world. Your staff can keep up with essential voice communications from anywhere, with 24-hour interactive voicemail technology that is both user-friendly and secure. Each business location, not a call center, answers phone calls in person. With call answering and voicemail to email service, your messages are immediately recorded and sent via email.
With no contract to sign and simple sign-up, your Servcorp virtual telephone service can be up and running in minutes. Servcorp designs month to month and flexible membership rates for growing businesses of all shapes and sizes with one thing in common – the ability to take their offices anywhere in the world.
Virtual Assistant Support for Businesses on the Go
Is your expanding company ready for professional administrative support, but you lack a physical location for them? With Servcorp's virtual office service packages, your business can access administrative support specifically tailored to your needs. In addition to serving as a virtual receptionist for answering and forwarding phone messages, a virtual assistant can also provide daily administrative paperwork, email correspondence, and fax support.
Servcorp's professional team members are highly trained and provide multi-lingual administrative and receptionist support. Our virtual executive and concierge team members have your back from check deposits to dry cleaning pick-up, whether you're working at home, in one of our coworking locations worldwide, or are on the move.
Coworking, Concierge, and Meeting Room Services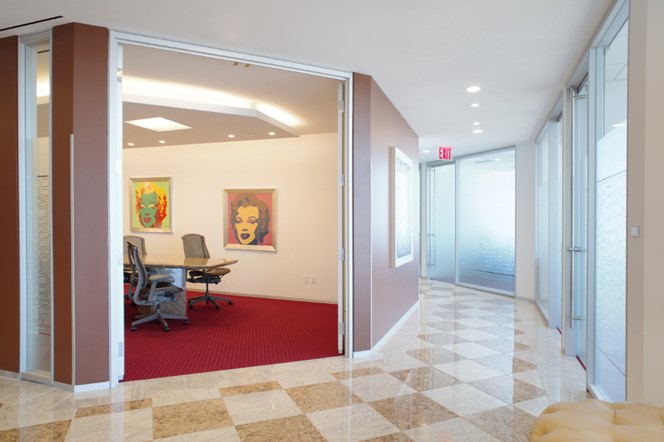 If you work from home, on the road, or from multiple offices – a central meeting point with flexible coworking and meeting space can be cost-prohibitive. Servcorp's flexible coworking packages allow your employees to access membership-based workspace designed to help them thrive. Your team members will work alongside a diverse mix of freelancers, remote workers, and independent professionals in a communal, professional office space backed by concierge support. Your team members will feel like VPs when working alongside Servcorp's professional concierge team. With Servcorp's flexible coworking packages, you'll receive support for scheduling and managing meetings as well as other business needs when you're on location.
Private meeting rooms and coworking spaces are now available in New York, Chicago, Houston, and Washington, D.C. for an affordable monthly membership. At the One World Trade Center building in Manhattan's Financial District, members enjoy the iconic building's sustainable design, which integrates renewable energy, interior daylighting, and rainwater reuse. Our office at 667 Madison Avenue offers a large, comfortable, and relaxing coworking and meeting space on the Upper East Side. Additional New York locations include Avenue of the Americas and Battery Park.
Our 17th-floor office at River Point on the West Loop offers on-site retailers and a fitness center, conference center, and white tablecloth restaurant in Chicago. Additional building amenities include secure bike storage, showers, changing rooms, lockers, and a secure car park. The space also features panoramic views of the Chicago River and skyline. Servcorp's Pennsylvania Avenue coworking space in the nation's capital offers views of the White House and quick access to the city's government offices and central banking and financial institutions, including the World Bank. Our Houston coworking spaces are located downtown and at the Williams Tower in Texas.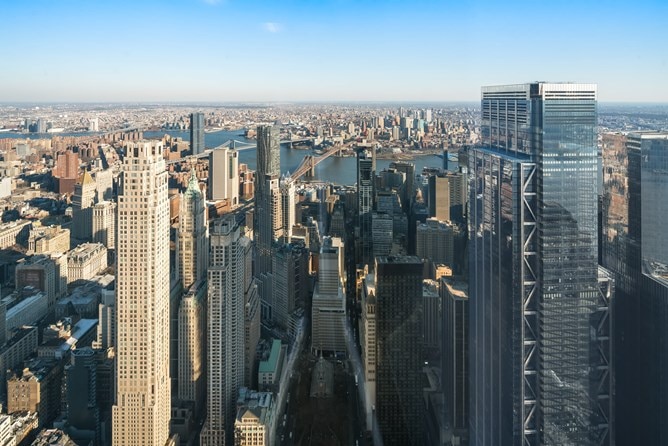 Joining the Servcorp Business Community
A 60,000+ global business leader network backs up your industry-leading virtual business services when you join the Servcorp community. With virtual networking opportunities connecting you to professionals worldwide, you can access the business services, companies, and partners you need to grow. From CPA to legal services and financial advisors to communication professionals – joining the Servcorp community will open doors for your growing business. The Servcorp Business Network is strong, growing, and available to all membership holders.
Contact Us
If you've got any questions call us +1 212 220 8500 or fill in your information below and we'll get back to you shortly.