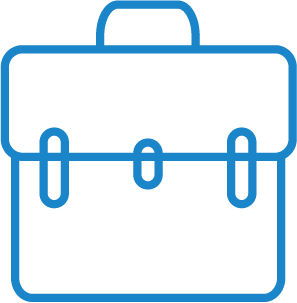 Business & Networking
Hub-And-Spoke Office Model: What is it, what are the benefits, is it a hybrid solution?
Every business has its own model to operate efficiently. The hub and spoke model, which has been around for decades was successful during its peak but experienced a large drop to the point of near disappearance. 
However, since the emergence of Covid and its many global impacts, the appeal for flexible and smarter workspaces has dramatically increased, allowing the model to resurface as it favours the well sought out hybrid working conditions. 
Technological advances have also placed the model back into the spotlight as businesses begin to realise the many efficiencies and advantages it possesses over a point-to-point model. 
What is a hub and spoke model?
The hub and spoke model refers to a business's main location as the 'centralised location' or the 'hub', while the other workspaces which are typically smaller are the 'spokes'. 
Spokes don't necessarily need to be a standard office space. A spoke is any space where an individual can be productive, which means your team can operate from home, Coworking spaces or just about anywhere.  
Think of the model like catching an international flight. Many international airlines have a single hub airport and often require you to change planes at their regional spoke locations depending on your destination. 
The same principles apply for an office, a spoke can be situated anywhere. 
Why is it regaining traction?
Flexibility is the biggest factor for the hub and spoke system's success. 
During Covid, many workers had the chance to experience remote work and started to question why it can't become the new norm. With many benefits such as zero commute times, reduced costs, lower stress levels, less sick days and other significant positives, the advent of Covid truly propelled hybrid offices into commonality. 
The model also allows businesses to access a wider pool of potential employees as the spokes can be situated across however many locations desired. Although the concept seems simple, the key fundamental for a successful hybrid office and hub-and-spoke model is the implementation of the necessary technology. 
The technology behind a well-constructed hub and spoke model should enable a business owner to easily understand their system and how to manage it. Everything related to the business should run smoothly and securely in one unified system, while ensuring the face of your business remains professional.  
What to look for in a hub and spoke solution
When looking for a hub and spoke solution, it's paramount to compare your options.  
One of the biggest mistakes most businesses make is to find the cheapest provider without analysing the value it delivers. A simple method to gauge value versus cost is: 
Compile the average cost of the service.

 

Determine the short-term and long-term benefits of the service.

 

Deduct the price of the service you are receiving from the average cost to establish how much you are saving.

 
Does the solution upgrade or downgrade the quality of your business?

 

Is the technology behind your solution secure?

 
These are just some of the basic questions a business needs to consider before selecting its solution. 
An example of a hub and spoke model in practice
Servcorp offers the hub and spoke model through its serviced offices which can be combined with our remote teams solution. 
The serviced office operates as the hub, while the remote teams solution carries out the role of a spoke, enabling up to 10 employees to work flexibly by using any of Servcorp's coworking spaces. 
As mentioned earlier, comparing what each provider offers will determine the maximum value and output you will receive. 
Here's an example of what Servcorp can deliver: 
An accounting firm in USA is looking to change their business structure to suit a flexible workstyle while reducing costs. 
The firm rents a serviced office in One World Trade Center, one of the most iconic building's in the world as its hub. The business also requests the remote teams solution as an addition to its office, now allowing up to 10 members to utilise any of our 150 coworking locations globally. 
The firm is also entitled to the usage of private meeting rooms and another private office in a different city for up to three days per month. Through this, the team now has access to space whenever or wherever they need it, giving their clients the perception of a larger business. 
Servcorp's technology allows the business to comfortably operate from home without needing to use their personal phone number as the first point of contact. Not only is this essential for maintaining a corporate image, but it also avoids any security threats which can arise from personal numbers. 
When selecting the location of the main hub, the firm also receives a local landline number of that area and a receptionist who answers calls in the company's name. The landline number comes with 10 unique direct dial numbers for each team member and a 24/7 interactive voicemail guarantees the firm never misses a phone call. 
All remote workers can maintain professionalism and safety through Servcorp's OneFone app, allowing them to make and receive calls with their landline number through their smartphone. 
Due to the nature of the company, it requires a high level of security, so Servcorp's in-house I.T. team provides custom Wi-Fi security with any internet configuration it requires. 
The business also receives a significant amount of mail and couriers, which is all managed by Servcorp's team and delivered to the serviced office or to the home address of the person. 
This is an example of a complete end-to-end technologically driven solution which is only available at Servcorp. When comparing your options, other than analysing the price, pay attention to the value your business receives. 
If the hub and spoke technology solution doesn't enable maximum functionality, then it's time to explore other paths. 
Contact Us
If you've got any questions call us +1 212 220 8500 or fill in your information below and we'll get back to you shortly.