1717 Pennsylvania Avenue, 10th Floor,
NW,
Washington, D.C. 20006,
USA

+1 202 559 9200
About 1717 Pennsylvania Avenue
Located just minutes from the White House, 1717 Pennsylvania Avenue is one of the most prestigious addresses in the heart of America's capital. Located on one of the city's most important streets, 1717 Pennsylvania Avenue offers close proximity to the city's key government offices, major banking and financial institutions such as the World Bank, International Monetary Building and the Eisenhower Executive Office Building.
A full 13 stories of Class A office space, 1717 Pennsylvania Avenue offers awe-inspiring views from every window. In addition to having windowed offices on three sides of the building, the floor-to-ceiling bay windows provide a "corner office" effect for up to 12 offices on Pennsylvania Avenue. The White House, World Bank, the Old Executive Office Building and the Washington Monument are all visible from various vantage points, creating a spectacular panoramic view. Inside, the prestigious lobby features a patterned marble floor, limestone and lacewood walls and elegant bronze elevator doors.
Conveniently located in the Central Business District, restaurants and retail amenities are just steps away, as are the Farragut West and Farragut North Metro stations that provide easy access to all of Washington and its suburbs.
Building occupants include prestigious law firms, fortune 500 government affairs offices, wealth management firms and government agencies.
How to get to 1717 Pennsylvania Avenue
1717 Pennsylvania Avenue, 10th Floor, NW, Washington, D.C. 20006
31 minute drive from Dulles International Airport
15 minute drive from Ronald Reagan Washington National Airport
One block to Farragut West Metro with access to the Blue, Orange and Silver Line
Two blocks from Farragut North Metro with access to the Red line
30 minutes on Red line from Union Station to Farragut North
20 minute taxi ride from Union Station.
Taxis, Uber, Lyft, Metro Buses and Metro Train are the most convenient methods to navigate the city.
This block of Pennsylvania Avenue is within a block of the White House Complex including the Old and New Executive Office, The Treasury, and the U.S. Trade Representative's Office. It also includes the Renwick Gallery. These blocks are a central point for most federal government agencies as well as the international banking community including the IMF and World Bank.
Within 5 minutes walking distance:
Capital One
Wells Fargo
Citibank
Jimmy Johns
Starbucks
Chop't
Grilled Cheese DC
Taylor Gourmet
Roti
Peets Coffee
Custom Pizza
Breadline
Potbelly Sandwich
Metropolitan Club of Washington DC
Club Quarters DC
Hampton Inn
AKA White House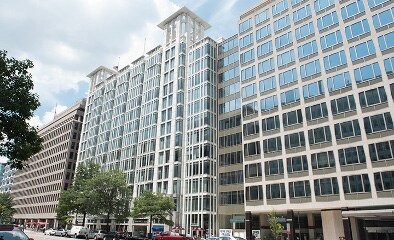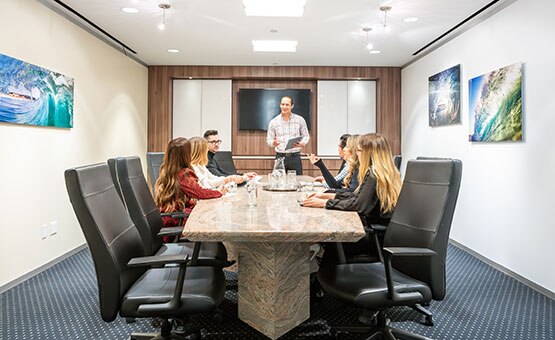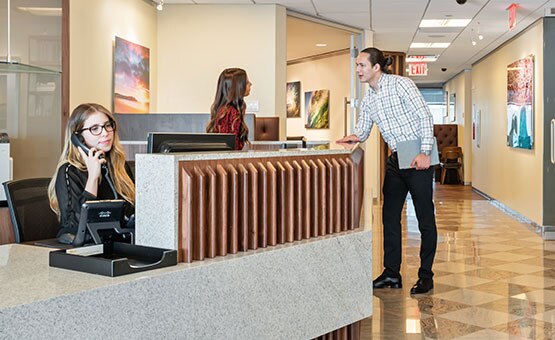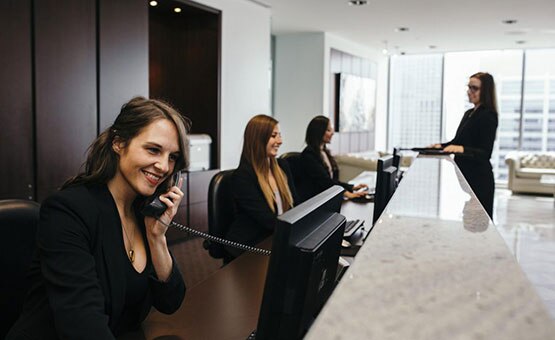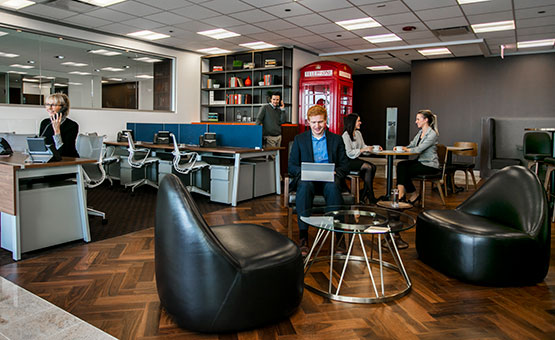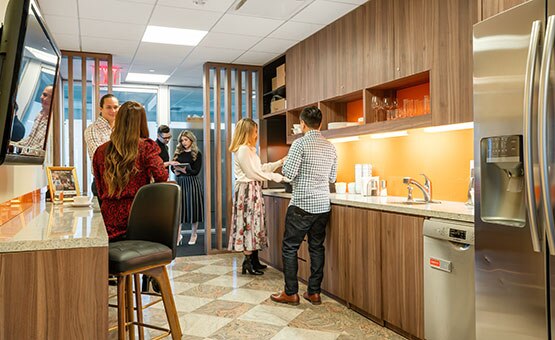 OFFICES
HOT DESK
DEDICATED DESK
VIRTUAL OFFICES
THE MEMBERSHIP
At this location Servcorp offers: